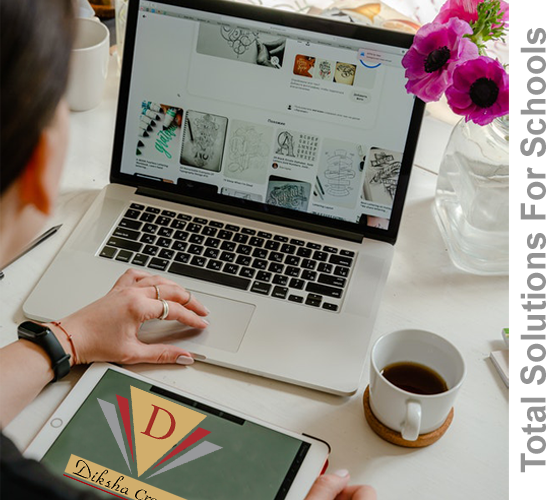 About Us
We Are Always Ready To Design And Print Your Works
Diksha Creations is a group of dedicated, educated and enterprising people to meet all your requirements of creative ideas, design, development and printing.
Our area of specialization being Schools and Institutions , we are well trained to understand and meet the requirements as varied as Assignment Sheets, Report Cards Prospectus, Inspirational Stickers, Certificates, Weekly Notepads, Folders, School Magazines, Newsletter, Bulletins, Invitation and Function Cards, Answer Sheets, Updates, Diaries, Question Papers etc. In fact you name any designing and printing requirement and we cater to it.
With the sole aim to excel, the emphasis is on providing value for money and timely service. The efficiency in our work comes from the quality, which is closely monitored ant every stage from the inception to the final product. We have earned tremendous recognition and appreciation from our renowned clients and this is evident from the exhaustive list of customers served and retained. Our clients include established schools in Delhi and outside who believe in quality and service and have got complete satisfaction on being associated with us.
We, at Diksha Creations, are here to assist you. Please call us at 9999358003 / 9810137523 or mail us at dimple.diksha@gmail.com and we'll be there at your service.
We look forward to hear from you.
Our Motto
Good Services and Satisfied Customers
Our Goal
Dreams with Deadline
Our Business Plan
Quality